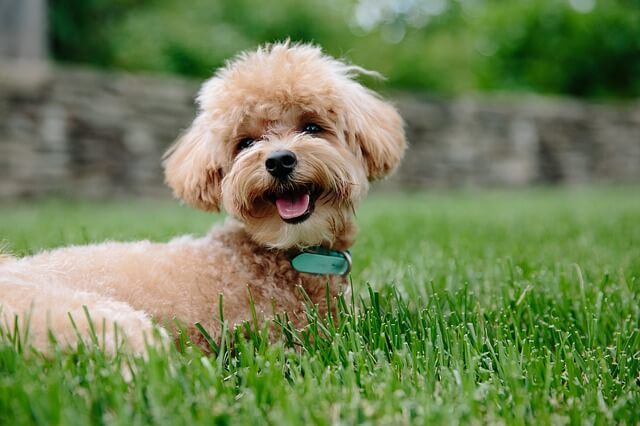 Want to make your dog happy? Want to increase his happiness quotient? Then, please give him a treat! Yes! Cook for your dog and serve his favorites to him. I am pretty sure you are thinking, HOW? TODAY I'll tell you how to cook liver for dogs. Which food they will like the most and which food will be best for their health. How can you store that cooked food? We are going to tell you all.
How to cook liver for dogs in 2022?
We are going to give you a complete guide on how to cook liver for dogs:
It's not that problematic cooking liver for your pup. Cooking liver for dogs is extremely easy, and you can even freeze it and use it later as a nutritious snack or a reward for your good pup.
Get the liver out of its packaging. If it's frozen liver, then thaw it first.

Rinse the liver using cool water. This will remove all the dust and debris on the organ.

In a pot, add liver pieces and then cover them up with water.

When water starts boiling, reduce the flame's intensity and cover the pot with a lid.

You can also throw some vegetables.

Allow it to cook for 15.

Once the liver becomes tender, take it out from the pot and place it on the plate.
Another method is to provide a dehydrated liver. It's elementary and straightforward. While preparing the liver, there will be a robust cooked liver smell, but you can dehydrate the liver in the oven to avoid the smell.
Use whole semi-frozen liver and slice it as thin as possible (1/10 inch)

Lay onto mesh sheets.

Dehydrate at 155F for 12-14 hours

Snap into the appropriate treat size for your dog.
Since the liver is shrunk during dehydration, they contain 10 times or more vitamin A than cooked liver with other methods. So don't give it more than a couple of times a week.
Note: You should stay away from seasonings or other additives, especially pepper and salt away, from your pup's food because it's not healthy for them and can affect the smelling sense of your dog.
The other way to cook liver for your pet is by baking. You have to cut it into small slices and bake it in the oven. This is a liver dog food recipe for your dog.
Thank me later!
Why is the liver good for dogs?
Many dog owners (maybe you) say that their dog will eat anything or everything that seems disagreeable to us.
But when it comes to organ meat like liver, this dish that looks disgusting to you can be healthy and tasty for your pup.
What's so great about the liver? It contains 10 to 100 times the nutrients of muscle meat. Chicken and beef livers are high in nutrients. The liver is a nutrient-rich organ that most dogs love eating. This organ will provide your pet with proteins, fat, and vitamin A. These features will help your dog stay healthy. The liver is also a good source of iron, copper, niacin, zinc, and phosphorus.
However, be sure to feed your dog not only liver meat but also other organs, such as the heart, kidney, and brain, to give your dog other essential nutrients and balance his diet.
You can read reviews of Ziwipeak Dog food here.
Here are some other foods available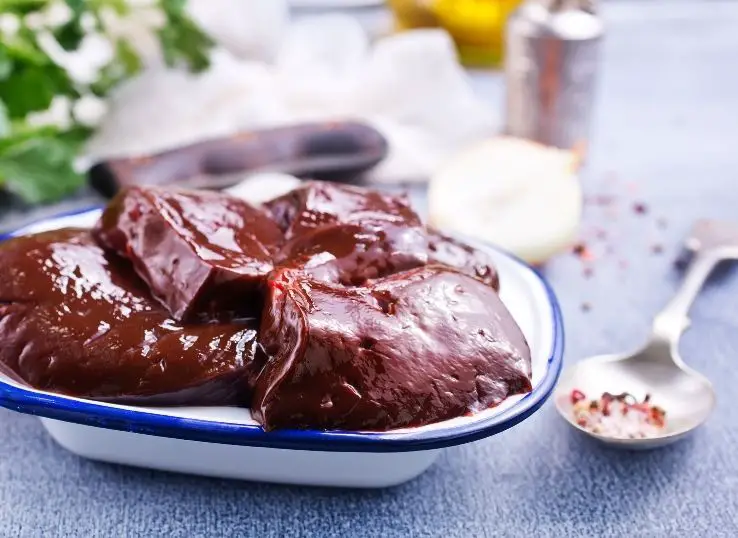 Which animal's liver is best for dogs?
While buying a liver for your dog, you should stick to the farm animal's organs, preferably from high-quality sources. Organs from wild animals can be unhealthy for them because we don't know exactly about quality. In addition, they may contain toxins or parasites that can be dangerous for your pup.
The liver from chicken, beef, pork, or lamb is perfect for dogs.
Can dogs eat cooked liver?
Yes, dogs eat cooked liver because they contain many vitamins and minerals. Therefore, the liver provides high nutritional value to your dog.
Liver suitability for dogs
Fats and vitamin A can be very beneficial to your dog in moderation. It is beneficial for underweight, growing, and young dogs because it contains high-fat content. With that in mind, the liver is not suitable for overweight dogs due to its high-fat content. The liver helps to cleanse the toxins in the blood and is a nutritional boost if given in a moderate range. However, high consumption can cause serious tummy problems.
Frequently Asked Questions (FAQs)
Can we store cooked liver?
Yes, definitely!
After boiling and cutting the liver into pieces, we can place these pieces in an airtight container and can freeze the organ. Pop up a few details when required and make your pet enjoy the treat!
How much liver should we give to our pup?
The liver is rich in nutrients, but it can be dangerous if consumed in large quantities. For example, the liver is rich in vitamin A. So your pet can have an overdose of vitamin A. This can cause loose stools, bone spurs, digestive issues, etc.
Some dogs have copper metabolism issues. In that case, the beef liver works like medicine. Thanks to the high copper content present in beef liver. But whatever the case, it's always a better idea to talk to your vet regarding medical problems and their treatment methods.
There is a good food choice in moderation. So feed them with liver twice a week. Feed liver to your dog as a food supplement twice or thrice a week, not as a meal replacement.
Can we provide raw liver to the dog?
Your dog is naturally better able to digest new raw organs than junk. However, it's not recommended to feed grocery store raw meat or organs to pets because it may develop certain bacteria or parasites that can cause ill effects on your pet's health. Instead, only provide primary organs when you are sure about their freshness and cleanliness.
Conclusion
So this is a complete guide on how to cook liver for dogs. We have told you which liver is best for your dog and what things you need to look for while buying liver for your dog. I hope you like the guide. Feel free to ask questions. Our team is available to help you.