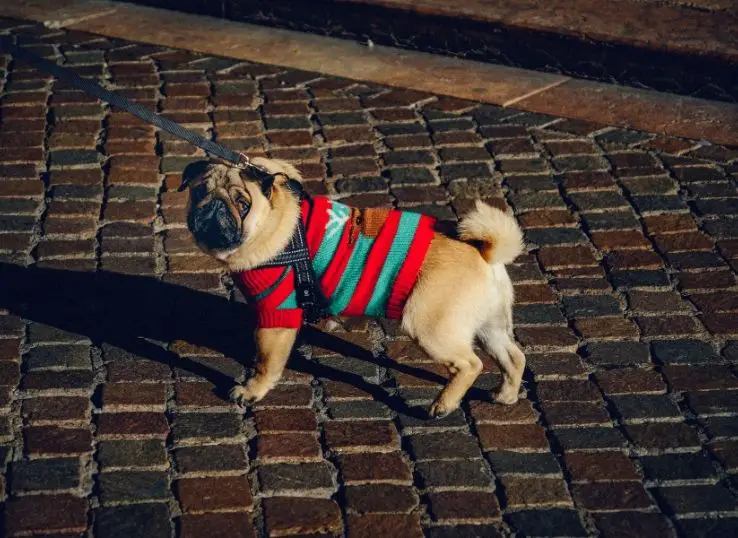 Most of us have fury loved ones in our homes. Sometimes we think, why not wear their beautiful dresses and accessories as we do. Sometimes this pops up in my mind. Do dogs also want to look good as we want to do on our different parties' occasions? If you are also the one who is finding out how to make a dog bandana, then you do not need to worry anymore.
Making a bandana is not a difficult thing to do. But, for bandana making, you need a piece of scrap cloth and proper measurements of your dog, some basic sewing skills, and a little dedication to making that bandana so that your dog can look even cute.
How to make a dog bandana
Things needed for making a bandana:
Following are some basic things you need to make a cute bandana for your pet.
Thread

Safety pins

Piece of cloth

Sewing pins

Rotary cutter

Mat
How to sew a bandana
Preparatory steps; first of all, wash, dry, and iron the cloth. It is noticed that the already prepared cloth gives the best results in the end than that of the cloth that sews directly into a bandana.
These preparatory steps are easy to do and give your bandana a neat and classy finish.
These preparatory steps are not mandatory but, If done, can be helpful in later stages.
Cutting: cutting the cloth solely depends on the size of your dog. Take a piece of cloth, depending upon the size of your dog, into the perfect square. Then, cut the court from its width to give a triangle shape to the bandana.
Square cutting is also possible. After sewing, it will be folded into a triangle. You can make different styles with the bandana in this type of sewing, while the triangle stitching doesn't offer that many classes.
Folding the edge: The clothing is cut into a triangle shape. Fold the 1/4th of each side into the inner side and pin these folding. Do this procedure very precisely. This step will affect your result.
Sew the edges: Now, carefully sew the folded edges and make sure to cut all the loose threads after sewing.
Ironing: your pet's bandana is almost ready now; just iron that and iron the sewed edges very precisely.
Why use a bandana for your dog
Whenever I heard the word bandana, my thoughts came across the cow bows having that cool boyish look. However, when it comes to four legs pet's use of a bandana has varied purposes.
Some dog owners spray pheromones so that their furry loved ones remain to relax while jogging on a track.

Some bandanas are indicators for the other people that came across that dog. Their bandana's color indicates whether the dog is wild, friendly, or blond.

Some bandanas contain pest repellent pills so that dog remains safe from bug bites.

Some bandanas flow at night. This will help you identify your dog when you go on a night walk with her.

Bandanas also make your puppies look cute and beautiful when presented to others.

If worn on some special occasion, Bandanas give a whole different look to your dog.
If you want to buy dog accessories for hair, read this exciting guide.
Safety of dog
Ensure the safety of the dog while you wear her bandana. Make sure that the bandana is not so fit that it could cause difficulty in breathing. It must have a gap of two fingers so that the dog remains on the coffee table while wearing it.
Famous bandanas print:
Some famous dog bandana prints are
Pawprint

Camouflage

Plaid print

Plain bandanas

Personalized name-printed bandanas.
Frequently Asked Questions (FAQs)
Are bandanas OK for dogs?
If properly sewed, bandanas are perfect for dogs. Bandanas will give warmth, calm, and excellent effect to the dogs. Not only this sometimes bandanas also indicate what kind of she is, whether she is wild friendly, or relaxed. This is informative for the people who came across that dog and are not close to her.
Another tricky thing that a bandana can do is make a scary dog very non-scary by its playful effect.
What is the size of dog bandanas?
Different dogs have different sizes for their bandanas. The size of the bandana is depended on the size of the dog. The bandana sizes are classified as
Small bandanas range from 14 to 18 inches.
Medium and large bandanas range from 20-to 24 inches.
Do dogs like wearing clothes?
Some dogs don't like wearing clothes, but some are good at wearing clothes. These are primarily those with a thin layer of hair and clothes that give them warmth and calmness.
How should a dog wear a bandana?
Wear the bandana in the following there steps
Fold the bandana in half, making a triangle of seed in a square shape.

Make a note at the backside of the neck with the two edges of the triangle

Now rotate in whatever direction you want.
Conclusion
Bandanas for dogs are easy to make; you just need some simple things and need some basic knowledge of sewing, and you have a bandana ready in your hand, but the point is it should be safe for the dogs. It shouldn't develop any uncomfortable situation for the dog where she feels difficulty in breathing. Once noted, it must Contain a gap of two fingers at least.
While making bandanas, one should also consider the fabric of the cloth. It should be soft so that the dog remains comfortable and doesn't feel any etching and things like that.
While sewing, make sure that the end product should be precise so that when the dog wears it, it will add cuteness and not feel like a messy thing hanging from the neck.
Hopefully, this article will bring ease to you, and your curiosity about how to make bandanas will come to an end.
If you find the article helpful, let us know in the comment section below, and you can tell your cuties too.